When it comes to going on a foreign trip, flight tickets are the costliest part of the trip expenditures. But there are many ways to find a cheaper airfare deal. Recently I travelled to Russia from India. The return flight ticket to Russia cost me just Rupees 15,000. You can get a return flight ticket to Malaysia in just Rupees 4,000, the USA in less than 37,000 Rupees and a one-way ticket to London in just 8,500 Indian Rupees. In this article I am going to share tips and tricks based on my experience on how to get a cheap flight for international trips:


Find the cheapest place to fly
If you're open to multiple options then budget travelling is greatly possible. If you do not limit yourself to a specific destination then this increases the probability of getting cheap flights. For example, when people travel to Russia, they mostly travel to more prominent tourist destinations like Moscow. But it may happen that flights from your nearest airport to Moscow might be expensive. In that case, choose a different city in Russia (like I travelled to Omsk). After reaching there use available transport options within the country to travel from Omsk to Moscow. Another example, if a person from a foreign country plans to visit India, but can't find cheap flights to Delhi. Instead, flights to Mumbai or Ahmedabad are low priced. In this case he can book tickets up to either of these cities and then travel by train to Delhi. This method may not guarantee comfort while travelling but will surely enable low-cost travelling.
Book flights as early as possible
Start monitoring the flight tickets well before your planned travel dates. As soon as you find cheap flights, book your tickets. This method is quite effective in getting budget flights. Like, I had planned my travel for 18th September and started monitoring the flight rates from before. On 1st of August, I found cheap flights and booked them quickly.
Book tickets directly from the airlines
There are often chances that you may find cheap flights at the airline's website than at other online travel agencies (OTA). In this case, compare the two and book the one that's well in your budget.
Book on weekdays
Though it is not a thumb rule, normally, fares are expensive on weekends. So always book your flight tickets on weekdays. There may also be chances that e-payment or online travelling agencies like GoIbibo, MakeMyTrip, PayTM or Yatra.com may bring offers for cheap flights on weekdays in collaboration with banks like ICICI, AXIS, HDFC, etc. I availed a similar offer from Cleartrip to book my ticket from Delhi to Russia which actually cost about 17,000 but during the offer period, I got a cashback of Rs 2000. Hence Delhi to Omsk and back cost me Rs 15,000.
Go Incognito and search airfares secretly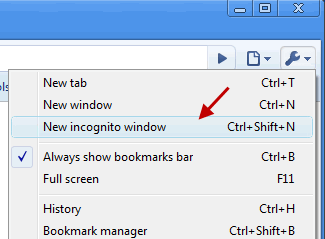 Always use private modes while booking flight tickets. For example, use the 'incognito' mode in Google Chrome. The flight booking websites use cookies and increase the fares in proportion to the number of searches made on the browser. They psychologically force you to book expensive tickets on account of increasing prices. That's why experts recommend using incognito mode while booking flight tickets in order to stay away from the artificially raising prices by the companies.
Use local airlines
Using local airlines while travelling within the country is always cost-effective as compared to the international airlines. It is recommended that you search more about the local airlines of the country that you plan to visit. For example, if a person decides to visit India and travel by flight within the country, then he may prefer using cheap flights like SpiceJet, GoAir or Indigo rather than Air India or Jet Airways. In this way, he can definitely save some money.




Love long layovers
Having long layovers for connecting flights may often be useful. There are several countries that provide Indians with free visa or visa on arrival. You can utilize this opportunity to explore that particular city rather than waiting at the airport for your next flight. This can also be done in case you have a transit visa for a particular country.
How I spent long layover at Dubai Airport
Use Tourist Helpline
On my blog, I have made a post where I share cheap flight deals whenever I come across them. Also, keep checking the Facebook group of TouristHelpline where there is always a post concerning cheap flight deals. Other members also keep sharing useful information.
Useful websites for booking budget flights
Watch this video for more